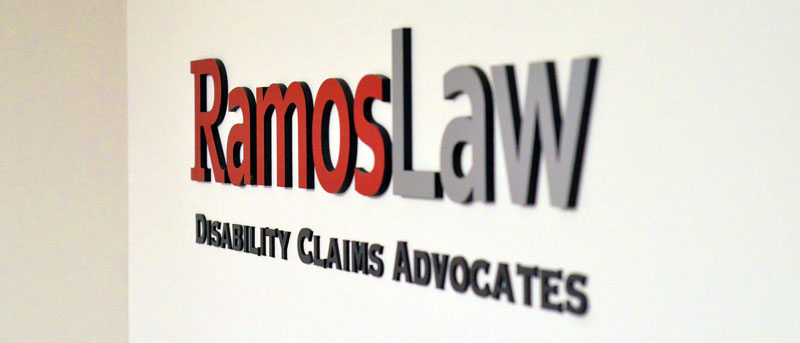 A Connecticut Disability Claims Law Firm
RamosLaw is a disability law firm dedicated to meeting the legal needs of individuals who are seeking long term disability benefits from private insurance companies or, from the Social Security Administration. Our firm can assist you with your ERISA Long Term Disability case in almost any part of the U.S. or Puerto Rico. In Social Security cases, we represent claimants anywhere in Connecticut or Massachusetts, –from our conveniently located offices in Hartford, Springfield, Worcester and Boston. In personal injury matters, our firm represents clients exclusively in Connecticut state courts and in the U.S. District Court for the District of Connecticut.
Attorney Iván A. Ramos is proud to provide his clients with hands on, personalized representation that cannot be matched by larger firms. He takes aggressive action to protect his client's rights, assuring that they receive the benefits they are entitled to under the law. In fact, Iván is the lawyer that professional and executives turn to when they are afflicted with a chronic illness or condition that prevents them from working.
At RamosLaw, we believe that working in disability law is more than just a job or a business opportunity – it is our social calling. Our desire to take on these types of cases comes out of our commitment to pursue economic justice and social equality. The only right way to help our clients is to put our hearts into every case we take on.
Iván Ramos knows what it takes to win your case.
In addition to passion and commitment to his clients needs, Attorney Iván Ramos has two decades of experience as a lawyer. He works with all aspects of the disability claims process everyday and has spent years learning about the complex world of ERISA Long Term Disability and Social Security law. His office staff also has an excellent working relationship and experience with those who review and handle claims at disability insurance companies and at the Social Security Administration. With his vast experience and thorough knowledge of the law, he is a great advocate to have on his clients' side. Iván Ramos and his staff will work diligently for the benefit of their clients to obtain the financial security that they deserve.