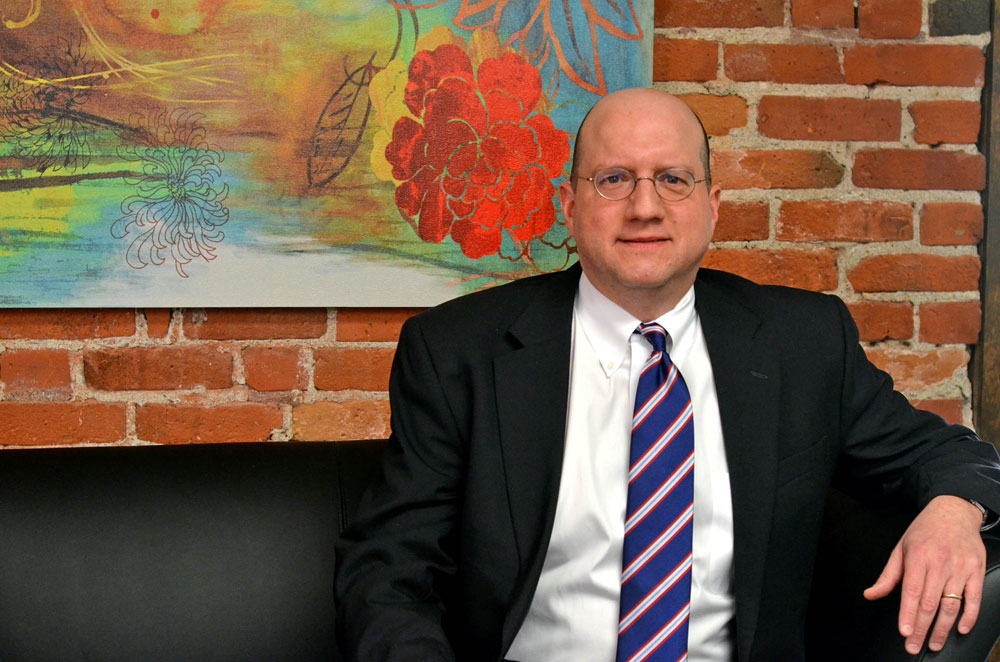 Iván A. Ramos – Connecticut Attorney
Iván A. Ramos has been practicing law for over two decades. He has focused tirelessly in protecting the financial future of disabled individuals. By concentrating in disability benefits law, he has been able to acquire the knowledge and experience needed to succeed against billion-dollar disability insurance companies.
Headquartered in Hartford, Connecticut, RamosLaw is in a perfect location to provide Nationwide representation to disability insurance claimants. The City of Hartford is known as "the Insurance Capital of America" because it houses and serves as an important base of operation for some of the Nation's largest insurance companies. Due to the fact that RamosLaw is located in the same state as these companies, it can represent individuals from any part of the U.S. or Puerto Rico by bringing legal action in the Connecticut Federal Court.
Background
Iván Ramos was born in Mayagüez, Puerto Rico, the son of two lawyers. His parents instilled in him the importance of helping people and serving justice. They constantly reminded him that his ancestors in the Western part of the Island had very humble beginnings. "From them, I learned the importance of giving back to the community and helping those less fortunate in their hour of need" says Ramos. In his law practice, he consults on a regular basis with his parent's law firm in San Juan, on diverse legal issues, particularly in the area of federal court practice.
Philosophy
Ramos believes that working in the disability benefits area of the law is more than just a job or a business opportunity. Helping those who are injured or disabled is his social calling. When he takes your case, he put's his heart into it. This passion for working with those who are disabled or injured is deeply rooted in his firm commitment to economic justice and social equality. RamosLaw represents persons from all walks of life. From doctors and professionals, to individuals living in homeless shelters, his office provides everyone with the same exceptional service.
Giving Back
Ramos volunteers for several organizations that help persons with chronic conditions and disabilities. From 2011 to 2014, Ramos served on the Board of Directors of the Lupus Foundation of America, Connecticut Chapter. During part of his term, he served as secretary to the board. In 2013, Ramos was appointed by the Connecticut Chief Court Administrator to the Connecticut Attorney Assistance Advisory Committee. This committee oversees the organization that provides crisis intervention to fellow lawyers who suffer from behavioral health issues or from chronic health conditions.
For the past two years, RamosLaw has been the proud sponsor of Los Indios de Mayagüez, a little league team in Hartford's Hispanic Community. The team is named after the professional baseball team in Ramos' home town of Mayagüez.
Connecticut & Massachusetts Social Security Disability Lawyer
In addition to working in long term disability insurance cases, Ramos represents Social Security Disability Claimants throughout Connecticut and Massachusetts. He works with all aspects of the Social Security Disability process and has spent years learning about the complex world of Social Security laws and regulations. Ramos is a sustaining member of NOSSCR: the National Organization of Social Security Claimants' Representatives. He attends NOSSCR's national conferences on a regular basis. His offices are conveniently located in downtown Hartford and downtown Springfield. He is also available to meet clients at other locations throughout New England. In personal injury cases, he focuses solely in representing accident victims in Connecticut Courts.
Attorney Ramos received his legal education from the University of Connecticut School of Law, (J.D.). He received his B.A. from Clark University, where he majored in English. He is fluent in Spanish.