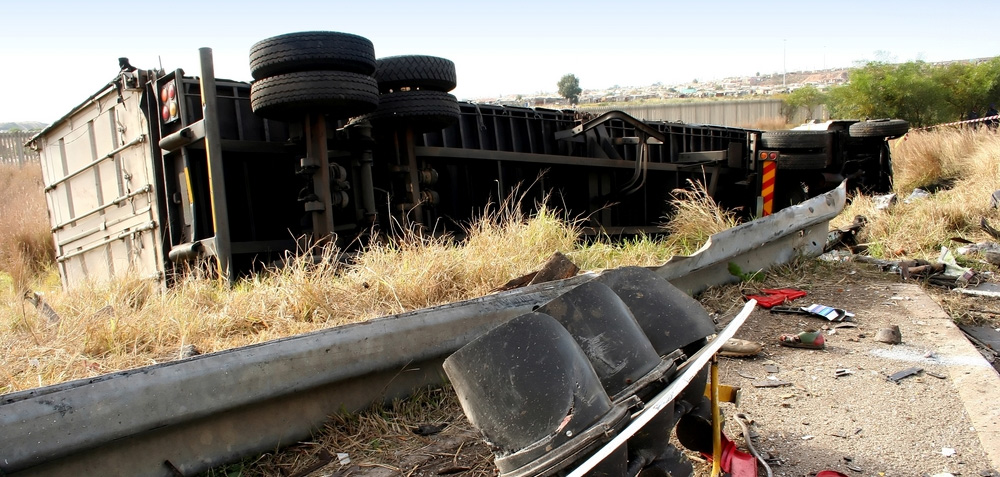 Truck Accident Injury
Commercial truck drivers are required to obtain special permits to operate their trucks, and are subject to harsher laws and regulations than those who hold a more typical Connecticut automobile license.
Part of the reason for that prerequisite is the severe injury and damage that can be caused merely by the sheer size of these vehicles, by comparison to those with which they share the road, when an accident between them occurs.
The opportunity for such a calamity increases particularly when these trucks are driven by careless or improperly trained drivers.
If you are involved in an accident with a commercial truck, please contact Connecticut Attorney Iván Ramos for the preeminent representation available to you in Hartford County.
Attorney Iván Ramos will work diligently for your benefit and the just reparations you deserve. When dealing with an insurance company, it is far more advantageous to have an accomplished, experienced lawyer in your corner than to go it alone.
In the unfortunate event that a truck accident befalls you, make sure your financial best interests are properly looked after and cared for, so that you may recuperate in peace.
Iván Ramos will be there both with you, and for you, while he sees your case through to its successful conclusion.
For a free consultation with a Connecticut Personal Injury Lawyer, you can contact us or call toll free (855) 946-7266.